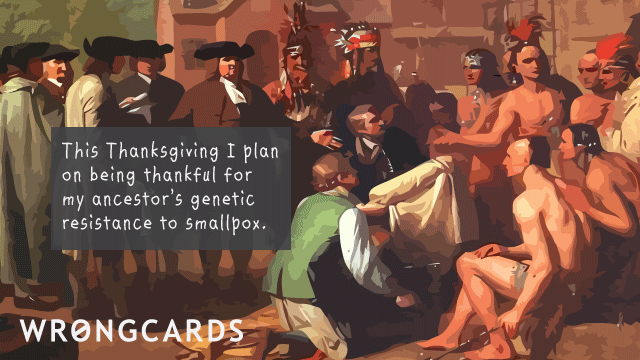 ABOUT THIS CARD
I watch TV, so I consider myself pretty well-informed. So I know that Thanksgiving started in America but, like baseball, it just hasn't really taken off anywhere else. When you're saying what you're grateful for, remember to keep it random. "I'm thankful for surviving the Walrus Incident" should keep them guessing.
subscribe to my newsletter
Sign up here to get the latest updates and
receive one of my novels for free.
Related Cards