previous
next card
share this
send card
about this wrongcard
On Wednesdays I typically like to post an older card you might not have seen yet and then I spend the rest of the day posting pages and pages of random numbers to random postal addresses over in eastern Afghanistan and north-west Pakistan. It'll probably drive a couple of people at the CIA completely nuts. You know, I wasn't like this at all until the government cancelled Gilmore Girls.
Read my latest book
"Shea is beginning to think that stealing the world's most famous skull wasn't the best way to launch his career in cat burglary..."
read more
I had just learned I was about to become a father. The timing was somewhat less than ideal. You see ...
read more
Subscribe to our shenanigans
No spamming or soliciting from us. Seriously .
Related Cards
Thinking Of You cards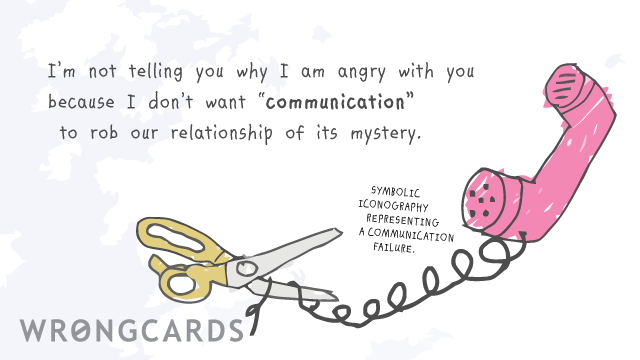 I've never been a person who makes up excuses but that has never been my fault. Usually I was too busy, or a thing came up, or I had to stay late or I was volunteering at a hospital helping nurses put on stockings. But nowadays I think 'inventing excuses' is my calling. I'd like to elaborate further but there's a helicopter waiting to take me to the White House. Look, my life is complicated.
share this
send card
Cheer Up cards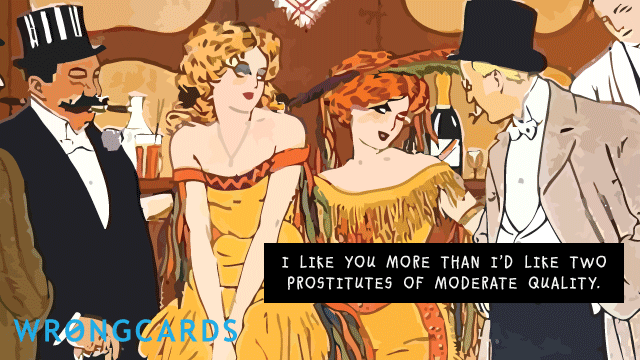 A lot of men find it difficult to express themselves emotionally, but that's only because a lot of men these days don't drink a lot of whiskey. Men, it's easy to speak your mind; all you have to do is make sure nobody is home, lock the doors and whisper. I can't believe we have a reputation for being unable to communicate.
share this
send card
Apology cards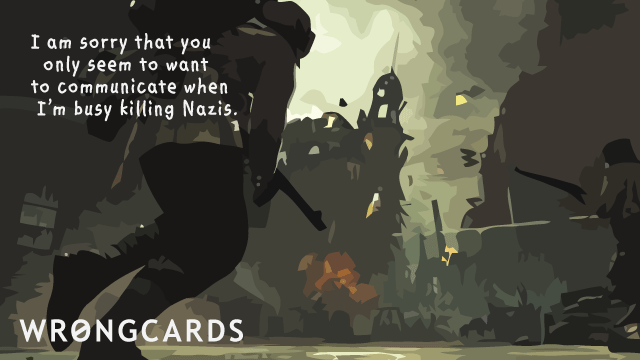 Tradition dictates that I post an older card on Wednesdays, and today's card explores the same theme as yesterday's - that is: miscommunication. BTW, I've given a lot of thought to the topic of miscommunication and have decided I'm in favor of it overall. It also keeps me in business.
share this
send card