Page 3 of 7
Free Ecards for Birthdays
Birthday cards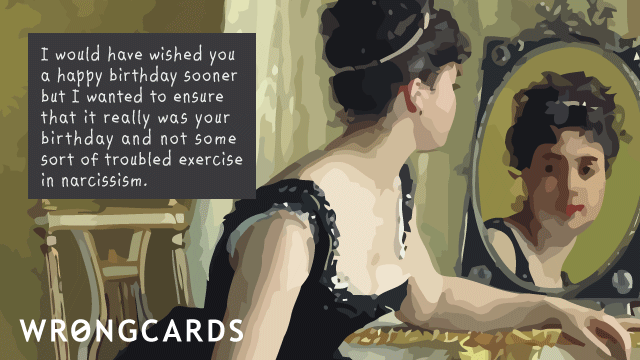 Sometimes I like to organize surprise birthday parties for random colleagues I don't know very well. Suddenly they're surrounded by cake and balloons and people singing in their cubicle. It's awkward for them because only two people there will know it's not actually their birthday. I suppose it's because I like cake.
share this
send card
Birthday cards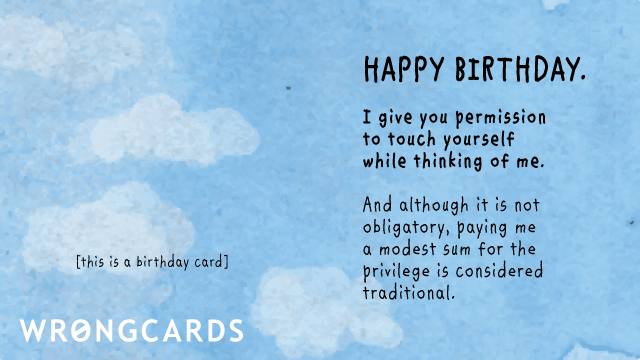 Birthday Card: This card is an attempt to inspire a new, less selfish, Birthday tradition. It is, however, a slightly NSFW sentiment.
share this
send card
Birthday cards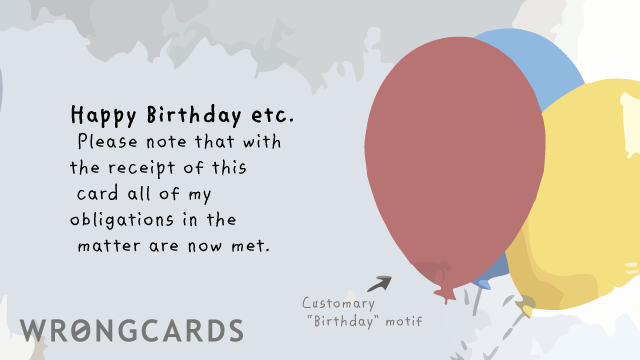 Is it your Birthday today? Then I created a perfect card just for you. A-ha! I don't know anyone having a birthday. It was a lie. I lie like a rug! And I'm adrift in a sea of fabrication and dishonesty. But then again: if it isn't your Birthday then you have to admit, you kinda failed me personally as well. I'm going to forgive you, though, because it's what Dr. Phil would want me to do. Dr. Phil has a nice moustache.
share this
send card
Birthday cards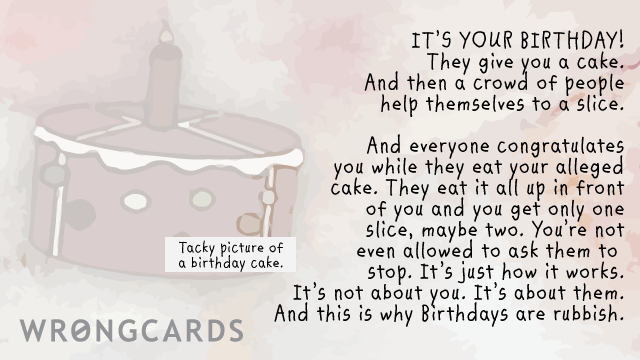 It may not be your birthday today but I made each and every one of you this birthday card anyway. Just in case. Oh shush, it was nothing.
share this
send card
Subscribe to our shenanigans
No spamming or soliciting from us. Seriously .