previous
next card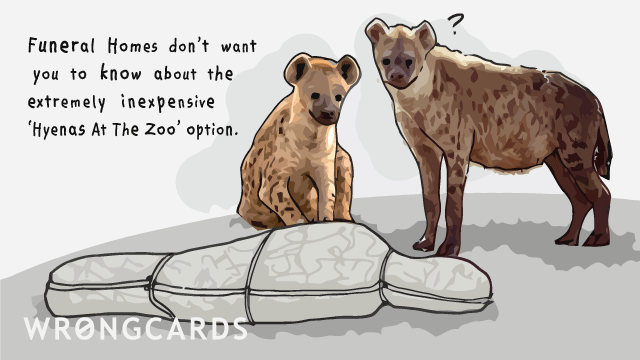 share this
send card
about this wrongcard
Most of my friends are not going to live through the impending Mayan Doomsday because they simply refuse to take my 'stop, drop and roll' drills seriously. So I'm accepting their impending deaths stoically in advance. I'm not that sad actually, possibly because I've been making sympathy cards to send to myself. Emotional intelligence makes life easier.
Read my latest book
"Shea is beginning to think that stealing the world's most famous skull wasn't the best way to launch his career in cat burglary..."
read more
There's a new book out in the world, and I wrote it.
read more
Subscribe to our shenanigans
No spamming or soliciting from us. Seriously .
Related Cards
Thanksgiving cards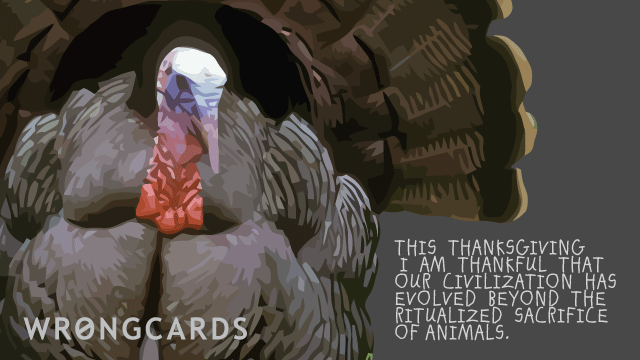 I'm not American but I live in Boston and have learned some of your customs. I know that Thanksgiving is about men sitting about watching sport all day while women cook for them. I have to admit this barbaric cultural practice does offend my modern sensibilities but I guess it's just a tradition that predates our contemporary awareness that men are better cooks than women.
share this
send card
WTF cards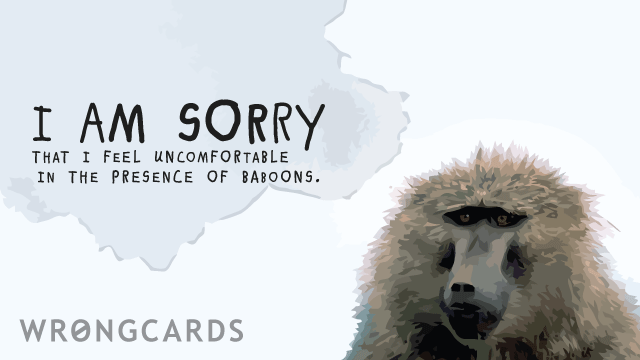 I'm a man who believes in the incredible power of the apology, especially when it comes to getting out of scrapes and evading repercussions. A bunch of people will see today's card and think it somehow doesn't apply to their lives. This is a rash and foolish notion and I predict that a good forty-four percent of you will send this card someday. And you know I'm right when I use statistics.
share this
send card
Mothers Day cards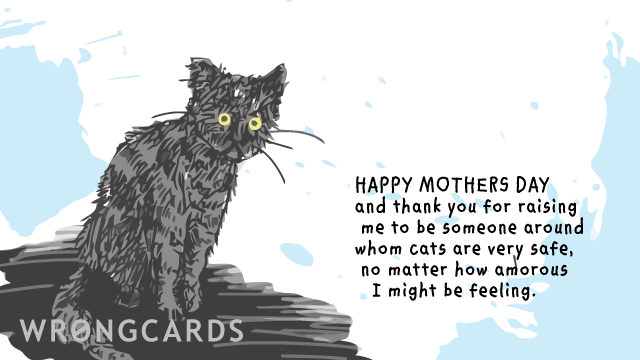 I had a pretty normal childhood even though I was raised by my Nanna after my parents were kidnapped by lizard people. Nanna was in the underground before our side surrendered, and she had to live in 'psychic hiding' (constant inebriation) to avoid detection by mind scanners. So coming up with Mothers Day cards is, of course, a bit tricky. But what I like about this card is that it is reassuring.
share this
send card
Reminder cards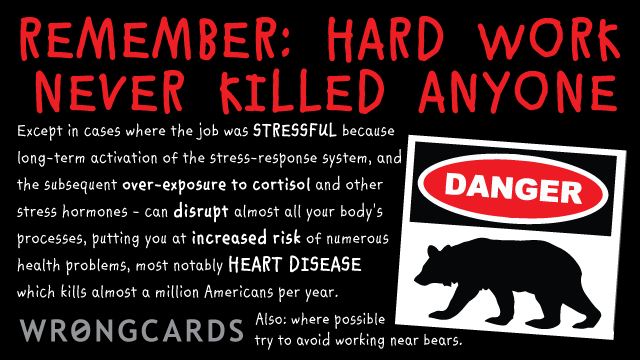 I believe that anyone can be rich, whether you're a teacher or a nurse, provided you work very, very hard in your job and your family got a head start in railways, oil fields or early 20th Century luxury hotels. But every rule should be issued with a disclaimer so here is mine. BTW - in case nobody has said it to you yet: Happy Tuesday!
share this
send card