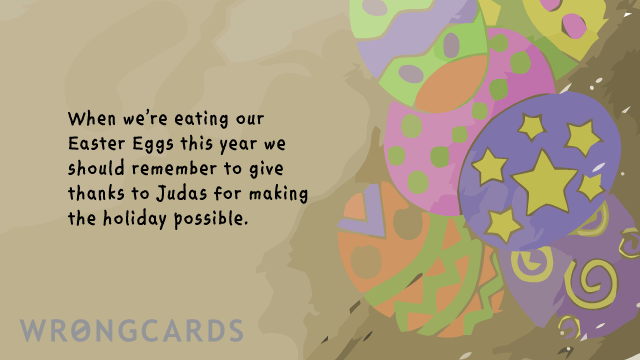 ABOUT THIS CARD
This week's Re-hash Wednesday card is, predictably, an Easter card. And for the record: You Probably Shouldn't Send It to Anyone. You see what I did there? I urged you to live responsibly. Good. My work here is done.
subscribe to my newsletter
Sign up here to get the latest updates and
receive one of my novels for free.
Related Cards