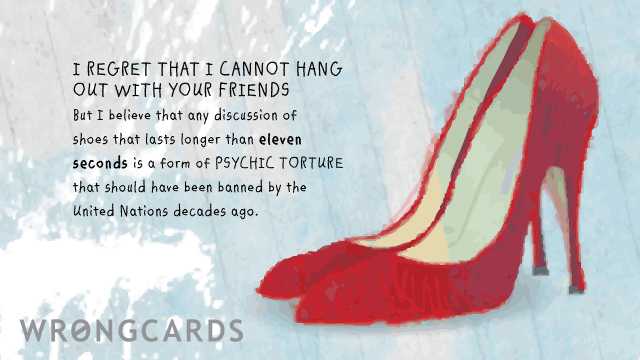 ABOUT THIS CARD
Excuses cards are intended to help you evade unwanted social engagements. It's always better to send a card than to show up and discover you need to stab someone in the leg with a fork. Unless they're serving profiteroles - those can often be worth the fuss.
subscribe to my newsletter
Sign up here to get the latest updates and
receive one of my novels for free.
Related Cards