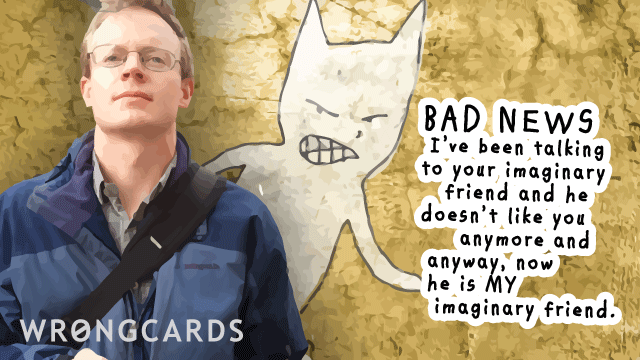 ABOUT THIS CARD
"Why did you just take a photo of me?" he asked. "Who knows why I do anything?" I replied. "Just don't be putting me in any more wrongcards." "I'd never do that," I said firmly. "You did one that said I smoked weed at work." "Maybe it was your imaginary friend," I said. "I don't have one," he replied. "Funny you should think that..."
subscribe to my newsletter
Sign up here to get the latest updates and
receive one of my novels for free.
Related Cards