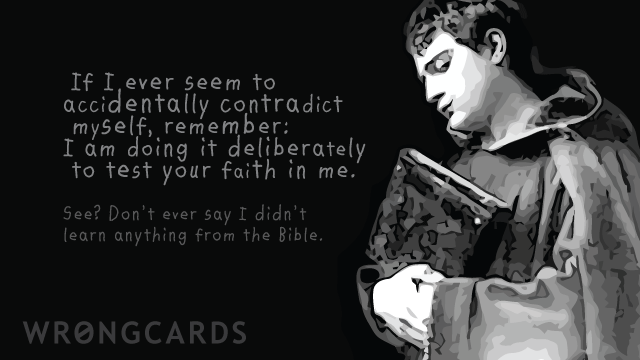 ABOUT THIS CARD
People often ask if I'm religious. Like any other rational, enlightened man I frequently dialog with Higher Powers. And once or twice I've made myself useful to Him, but why boast of it? He knows my door is always open (provided He doesn't eat all my snacks) and He can always turn to me for spiritual guidance, though I don't like it when He turns up when Bunheads is on.
subscribe to my newsletter
Sign up here to get the latest updates and
receive one of my novels for free.
Random Cards