previous
next card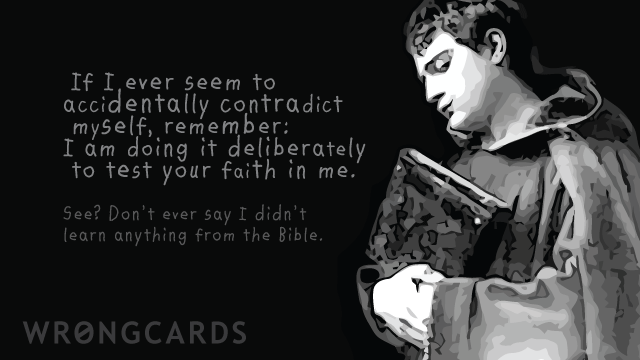 share this
send card
about this wrongcard
People often ask if I'm religious. Like any other rational, enlightened man I frequently dialog with Higher Powers. And once or twice I've made myself useful to Him, but why boast of it? He knows my door is always open (provided He doesn't eat all my snacks) and He can always turn to me for spiritual guidance, though I don't like it when He turns up when Bunheads is on.
Read my latest book
"Shea is beginning to think that stealing the world's most famous skull wasn't the best way to launch his career in cat burglary..."
read more
I had just learned I was about to become a father. The timing was somewhat less than ideal. You see ...
read more
Subscribe to our shenanigans
No spamming or soliciting from us. Seriously .
Related Cards
Passover cards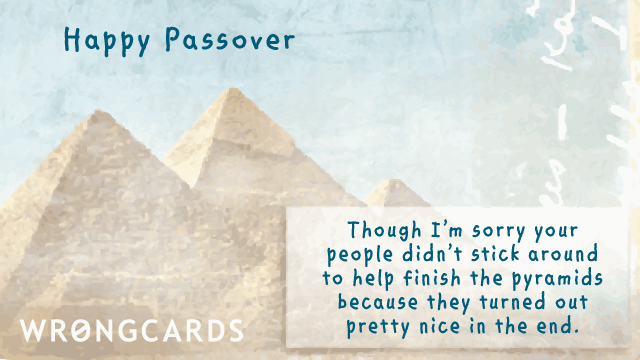 On Wednesdays I prefer to post an older, more obscure card and then get to work on my bible. I'm writing a new bible, see, but with Cylons, because I like Cylons and was disappointed when there weren't any in the original. I haven't read the Jewish bible but I've seen the movie and liked it, despite them setting the narrative in an historic setting.
share this
send card
Mothers Day cards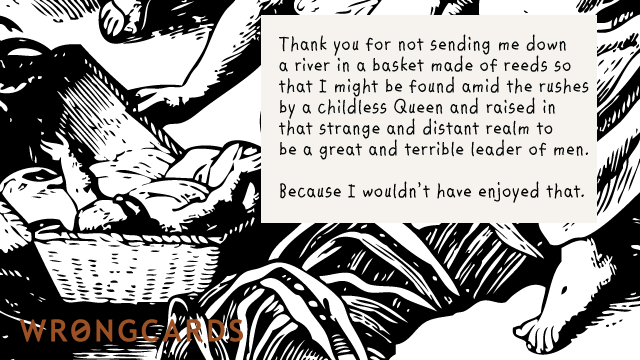 I'm not allowed to celebrate Mother's Day with Mother, so each year I make a life-sized doll, you see, and I sit with her at the table and we make tea and I bring her favorite cigarettes and liquorice. When it is over I take her outside and set her on fire. Without traditions we would all be lost.
share this
send card