previous
next card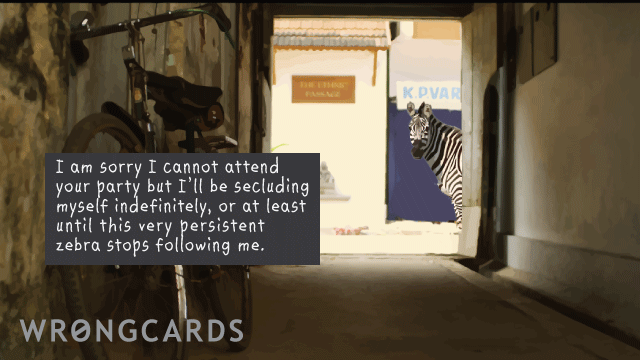 share this
send card
about this wrongcard
If I were a famous individual my name would be prefixed with the phrase 'The Famous Recluse'. I know that sounds grandiose but I don't see any point in being a humble recluse. So anyway I like to provide excuses to recluses. Example: today's card. If you want an unbelievable life, stop being believable right now, I say.
Read my latest book
"Shea is beginning to think that stealing the world's most famous skull wasn't the best way to launch his career in cat burglary..."
read more
I also considered throwing a chair through a window, but I didn't because it was my chair, and also my window. One should be particular when it comes to picking out targets for petty acts of vandalism.
read more
Subscribe to our shenanigans
No spamming or soliciting from us. Seriously .
Related Cards
Christmas cards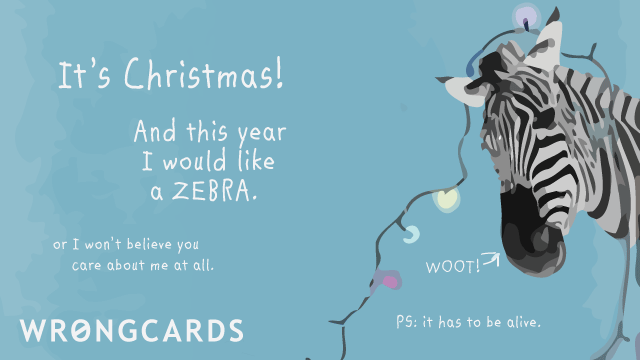 Stare off into the distance. "You're almost as disappointing as Norman...".."Who is Norman, Ma?".."Norman was a disappointment. He wasn't a devoted son either. Wanted to run off and 'live his life', whatever that means. All his poor Mother asked for was a zebra. Police never found his body." "I'll bring you a zebra mom, I promise."..."You're a good boy. On your way home, pick me up a carton of cigarettes."
share this
send card
Halloween cards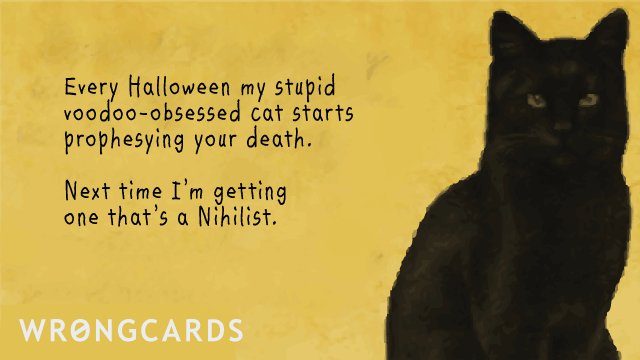 On Wednesdays I like to post an older card and then spend the rest of the day trying to convince a single individual that I am some kind of imaginary friend that only they can see.
share this
send card
Topical cards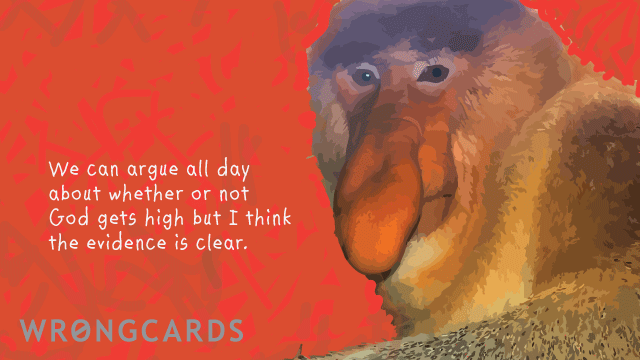 I never like to hear people arguing about religion because that means they're not sitting there listening attentively to me. Everyone has a different approach to religious debate. Mine is to scream: That Is Anathema! until everyone leaves. I guess it's important to win.
share this
send card